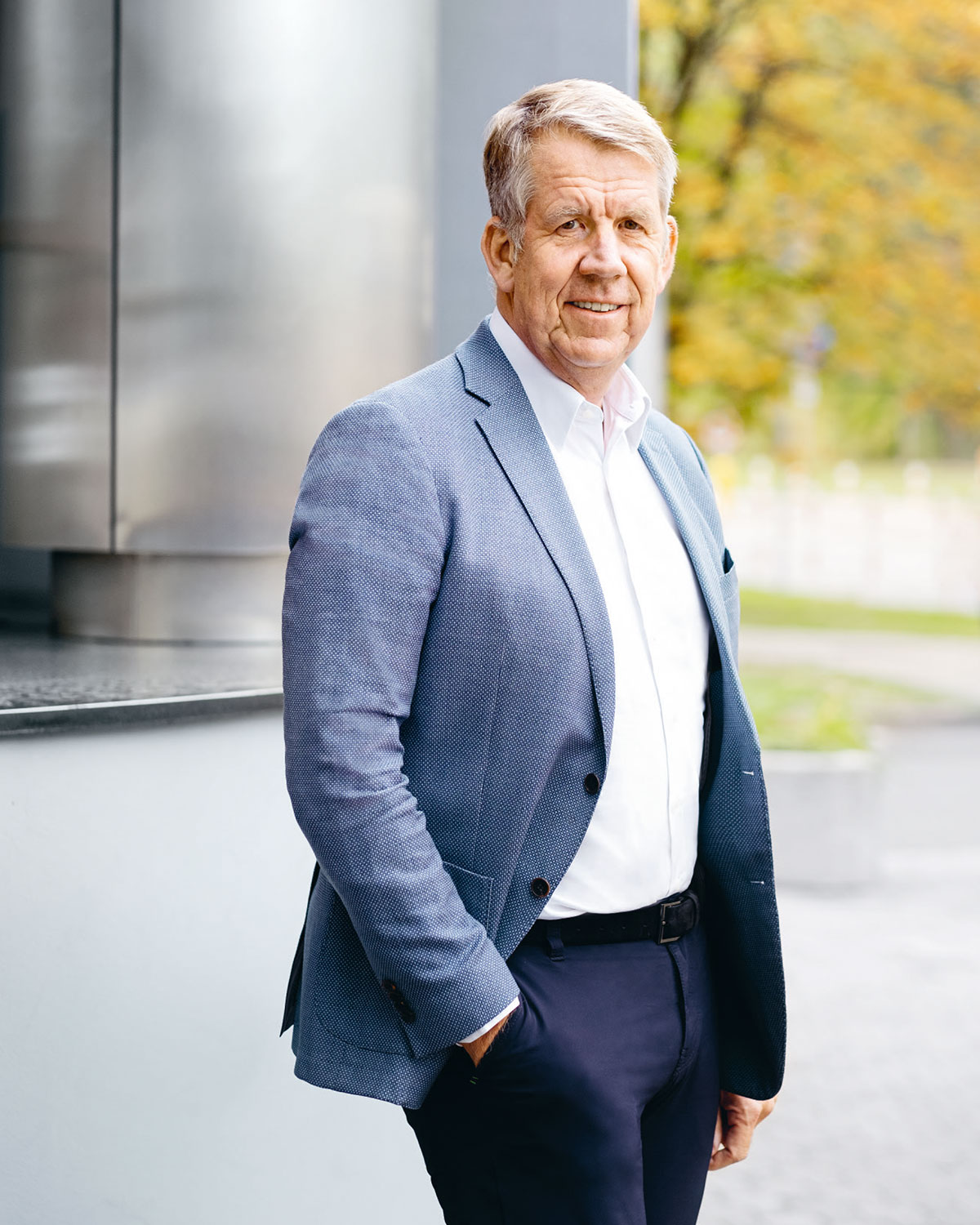 Letter to our shareholders
Dear shareholders,
Actively shaping change and successfully tackling external factors and market challenges are two of TUI's strengths. We delivered double-digit growth for four consecutive years. In 2019, our planned growth was impossible to achieve. Nevertheless, we held up well in a very challenging market environment for tourism and aviation. The traditional tour operating business in Europe is still changing, the aviation sector is feeling the impact of overcapacity, in particular on short- and medium-haul routes, and our results for the completed financial year were affected in particular by the grounding of the Boeing 737 Max. This led us to update our guidance early on. Without the grounding of the 737 Max, we would have delivered earnings within the prior year's record levels. Taking account of all external factors, the performance we delivered this year reflects our updated guidance, but it is down 25.6 % year-on-year. A year like the one we have just witnessed demonstrates, in particular, that we adopted the right approach with our new strategic alignment in 2014, and that it has ensured TUI's financial and economic resilience.
Let me thank our many customers who again chose TUI and our brands, and you, our shareholders, for your loyalty to TUI. I would also like to thank all our employees who catered to the needs of our guests and made their holidays a unique experience last year. The Executive Board and the Supervisory Board will propose payment of a dividend of € 0.54 per share to this year's Annual General Meeting.
TUI's strategy change launched more than five years ago marked the shift from a traditional tour operator, a trader in holiday tours, to an integrated tourism provider – with its own hotels, cruise ships and rapidly growing destination activities segment. Our Holiday Experiences business, consisting of our hotel, cruise and destination activities, again delivered a very positive performance. In 2019, we opened a record number of new hotels, increasing TUI's portfolio of own hotels to 411. Thanks to two newbuilds our cruise ship fleet now comprises 18 vessels. TUI Cruises maintains one of the world's youngest and most state-of-the-art fleets. With Hotels & Resorts and Cruises, we already operate two strong growth and earnings pillars. Both segments now form the backbone of our Group. Apart from successful joint ventures such as Riu and Atlantica, we are looking in our hotel business at a strong expansion of the TUI Blue brand, facilitating asset-light growth. In the next few years, TUI Blue will become the world's leading holiday hotel brand. It is setting standards and enables hoteliers outside our existing joint ventures to grow with us under the TUI umbrella.
For TUI, the future is digital. The transformation of the Group is consistently advancing, as today's business model will not guarantee tomorrow's success. We have launched the second stage of TUI's transformation. The way ahead will change TUI at least as much as the successful transformation pursued since 2014. We have done our homework, invested in people, teams and technology: TUI is becoming a digital company. Our 28 million customers and our global footprint in more than 100 countries around the world form the basis for the next chapter in TUI's history. We are developing digital solutions for ourselves and our companies, but also for other hoteliers and industry partners. This is what we call TUI's 'eco-system', and it will be accessible for all those focusing – as we do – on unique holiday experiences, quality, service and innovation in tourism. The prerequisite was and remains a comprehensive digitalisation of our businesses. We are developing new markets and customers: our 'TUI 2022' programme is progressing well. We have created a pure-play online presence in six attractive markets and are tapping countries such as India, Malaysia and Brazil through one single global platform. We are currently winning around 250,000 new customers a year, increasing the occupancy and profitability of our own hotels. Moreover, our destination activities business is becoming one of our strategic growth pillars. In autumn 2018, we acquired the Italian technology start-up Musement and can now offer around 150,000 activities. Since then we have more than doubled the volume of excursions sold through our platform. This business already contributes more than 50 million euros to our earnings. Our partnership with the leading Chinese company Ctrip demonstrates the potential for this segment in international growth markets. The TUI brand, the technology provided by Musement and our 28 million customers are the components that will enable us to build the largest digital marketplace for activities.
In tourism, growth and sustainability are not contradictory, but two sides to the same coin. Social, environmental and economic sustainability are inextricably linked. In many parts of the world, the tourism sector plays a crucial role in economic and social progress. Tourism goes hand in hand with investments in environmental standards, social standards, education and training. It also creates substantially better health care standards compared with places not visited by tourists. In today's highly complex world, travel creates better understanding of people and cultures: 'The most dangerous worldviews are the worldviews of those who have never viewed the world,' said Alexander von Humboldt. We need more rather than less exchange and dialogue – not least in order to effectively address global challenges such as the carbon issue and to develop solutions that can be globally implemented. Companies have to invest in state-of-the-art technologies, and this is what TUI has done over the past few years with our investments in cutting-edge aircraft and ships. Our 2015 – 2020 Sustainability Strategy was ambitious and we have already delivered many of our goals. We are in the middle of our preparations for the 2020 – 2030 Strategy, which we will present next year. We refer to the enclosed magazine 'moments', where you can read more about the many initiatives we have launched to embrace our responsibility for global challenges effectively.
As you can see, dear shareholders, TUI is evolving and pressing vigorously ahead with its transformation as a digital group. I hope that we can continue to inspire you to support our Company and strategy. We will do our utmost to work towards that goal in 2020 in partnership with our Group Executive Committee, the global management team and around 70,000 employees with us around the world. I thank you, dear shareholders, for your loyalty, support and the trust you place in us.
Best regards,
Friedrich Joussen,


CEO TUI AG